Product Description


8 Feet Veneer Peeling Line Introduction
8 feet veneer peeling line for plywood production line is main machine for plywood production. Normally the wood veneer splicing machine is used together with veneer dryers machine.It is used for a certain length and the diameter of the logs into continuous veneer tape,After shear become certain specifications of the veneer.The veneer peeling machine has very close relationship with plywood production and quality. the working efficiency will be highly improved by Shine veneer peeling line and drying line. And the veneer splicing machines are suitable for the eucalyptus, pine, cotton wood and another wood log.T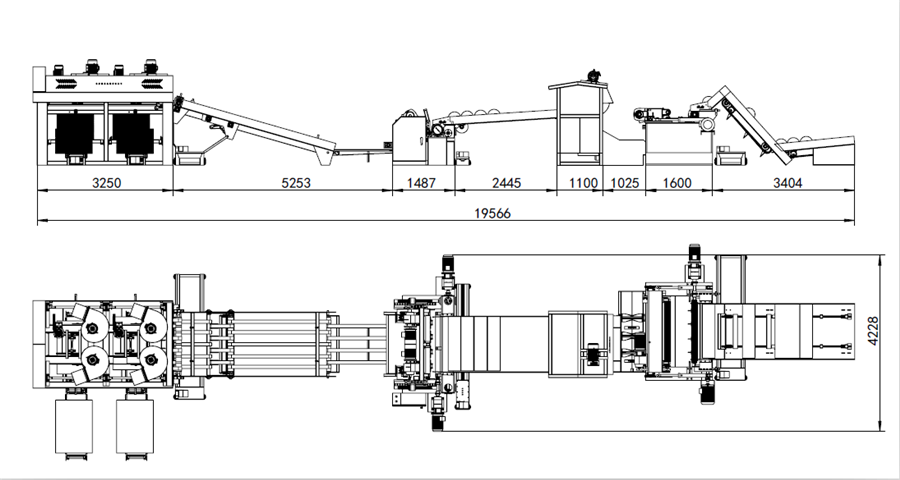 The Main Features of SHINE 8 Feet Veneer Slicing Machines
1. This product has digital control system; high strength wear-resistant; stable rear axle rotation system; rotating single box automatically adjust the cutter joint system.
2.Its stable structure can be suitable for wood, eucalyptus, maple, pine wood.
3.The integrated structure improves the space utilization rate, reduces the workers quantity.
4.Automatic adjustment of cutting system, make the skin more smooth, uniform. The large diameter wood veneer.
5.This machine with auxiliary device for round, can keep the whole standard tail plate.
The Whole Veneer Peeling Production Line Process
1.
Log conveyor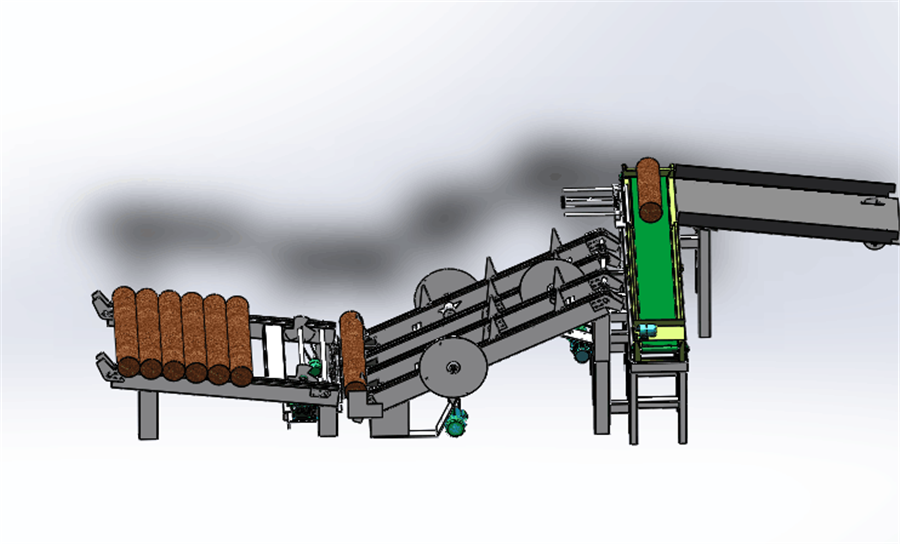 | | | |
| --- | --- | --- |
| DESCRIPTION | UNIT | PARAMETERS |
| Maximum diameter of conveying | mm | 600mm |
| Linear speed of host machine | m/min | 30m |
| Transmission motor power | kw | 4kw+4kw |
| Reducer type | RV90 | Enlarged worm gear reducer |
2 .8-600 Excircle Barking Machine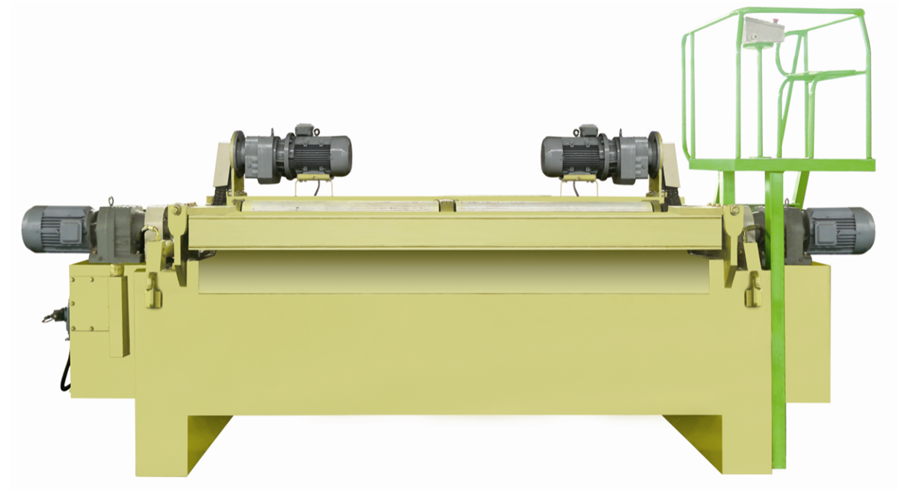 DESCRIPTION

UNIT

PARAMETERS

Length of barking log

mm

1960-2700

Diameter of barking log

mm

Maximum 600-Core 100

Barking thickness range

mm

1-4.0

Linear speed of host machine

m/min

45

The main auxiliary motor power

KW

42.5

Reducer type

R87

Host R helical gear reducer

Main function

Outer round peeling of logs with bark
3.Feeding machine for peeler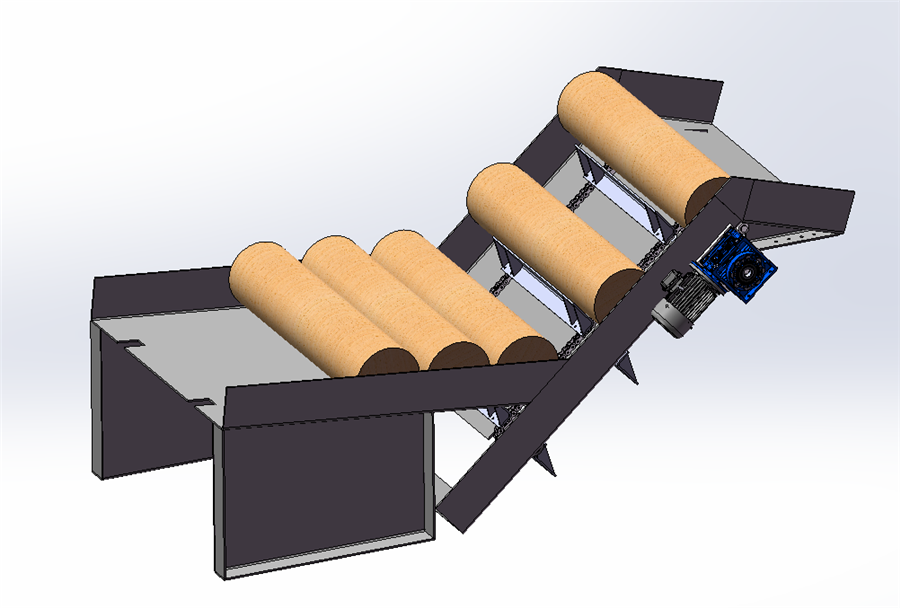 | | | |
| --- | --- | --- |
| DESCRIPTION | UNIT | PARAMETERS |
| Maximum diameter of conveying | mm | 500mm |
| Linear speed of host machine | m/min | 30m |
| Transmission motor power | kw | 4kw |
| Reducer type | RV90 | Enlarged worm gear reducer |
4.High configuration peeling machine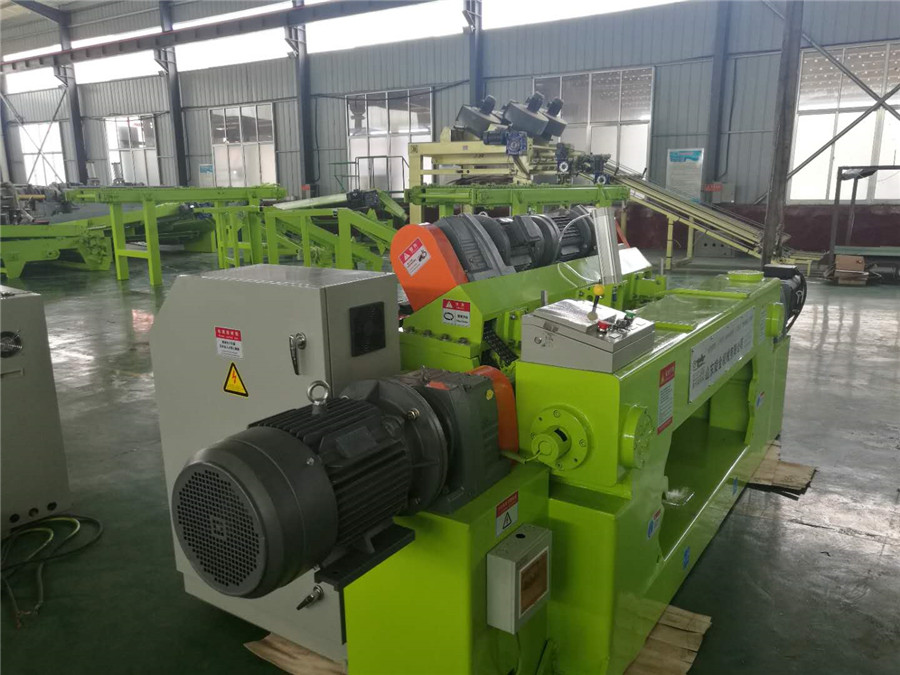 DESCRIPTION

UNIT

PARAMETERS

Length of peeler log

mm

1970mm--2540mm-2600mm

Diameter of peeling log

mm

Maximum 500mm-Core 30mm

Rotary cutting thickness range

mm

0.2mm-4mm

Linear speed of host machine

m/min

45m --120m adjustable

The main& auxiliary motor power

KW

Single roller :7.5kw+7.5kw

Double roller:7.5kw+7.5kw

Rubber roller: 4kw

Feeding:11kw

Shear: 4kw

Reducer type

Host R helical gear reducer
5.Vacuum veneer stacking machine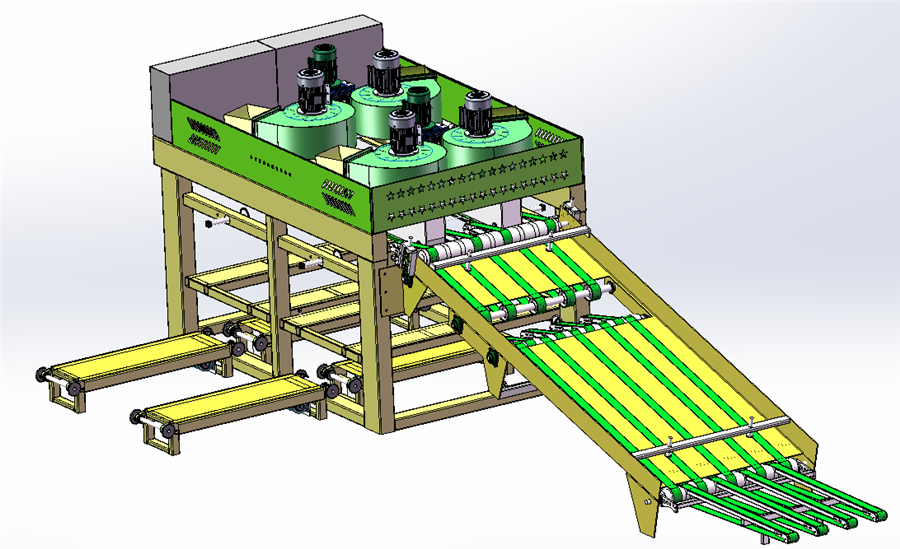 | | | |
| --- | --- | --- |
| DESCRIPTION | UNIT | PARAMETERS |
| Collect plate size | mm | 1300mm-2600mm |
| The scope of thickness | mm | 1.0mm--- 4mm |
| Linear speed of host machine | m/min | 120m adjustable |
| vacuum absorption motor power | KW | 4kw=6pc |
| Transmission motor power | kw | 2.2+2.2kw |
| Lifting motor power | kw | 4kw |
| Reducer type | RV90 | Enlarged worm gear reducer |