Product Description
Core Veneer Splicing Machine Introduction
Plywood core veneer splicing machine is suitable for core veneer joining together in plywood production line. It can work different length sizes of core veneer with high strength thread and hot melt adhesive connection as one whole body Then facilitate the subsequent stages of production of plywood line. The whole process can be operated by one worker, it is time-saving and efficient. The whole process of the veneer splicing is as following : veneer feeding- material inspection-material selection-cutting plate-cloth glue-splicing-fixed length cutting-finished product -automatic stacking-auto launch. The veneer splicer machine is one section of the plywood production line . It mainly used together with veneer peeling line, veneer dryer , plywood hot press machine,plywood cold press machine and others .
Main Specification of Shine Veneer Slicer Machine
| | |
| --- | --- |
| Driver | All Servo Motor |
| Fuselage structure | Integral steel plate cutting |
| Conveying speed | 0-35m/min |
| Capacity | 300pcs/h |
| Working veneer width | 968-1270 mm (3-4ft) |
| Cutting veneer length | 1220-2560 mm (4ft, 5ft, 6ft, 7ft, 8ft) |
| Working veneer thickness | 1.2-3.6 mm |
| PLC | Taiwan Delta |
| Output | 300-350pcs/hour (4x8ft) |
| Weight | 5500kg |
| Total power | 16.5kw |



Advantages and Features of Shine Veneer Composer
1.PLC computer control, one-person operation, process automation save labor
2. High-precision detection, to minimize the amount of shear
3. Servo precise positioning, limited control overlap from the seam
4. Special high-strength wire, enhance product longitudinal tensile strength and flexibility is no longer broken1.

5. Use dedicated high-strength heat melts glue thread to stop the veneer breaking.
6. We use international famous brand parts such as Taiwan Delta, Germany Siemen
Detailed Pictures of Shine Veneer Splicing Machine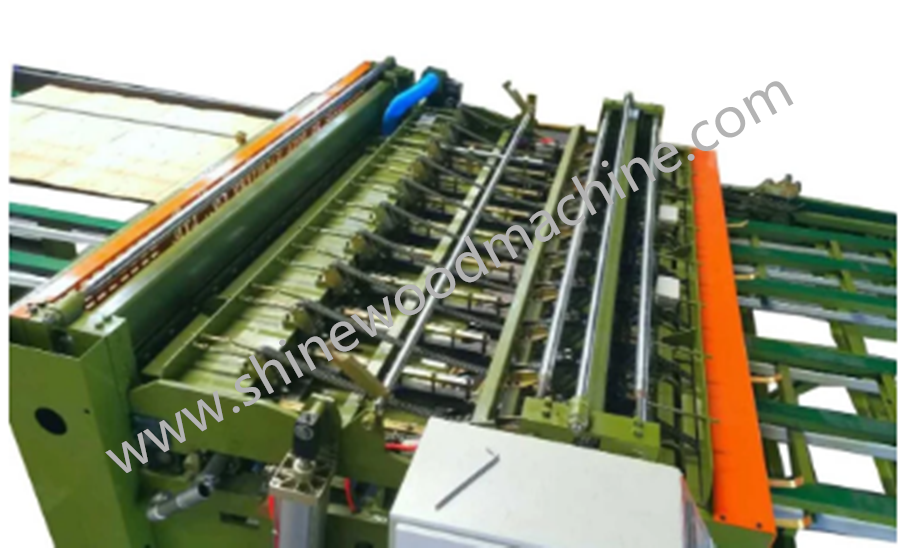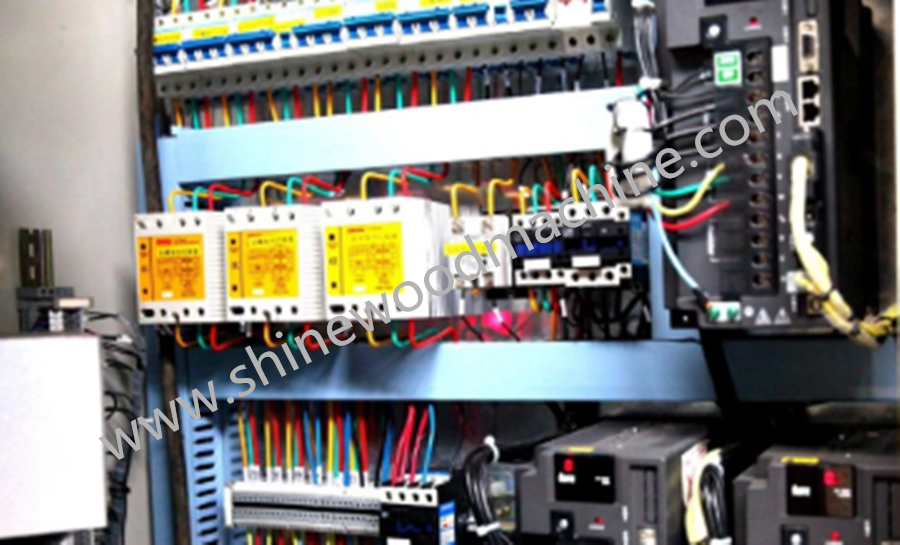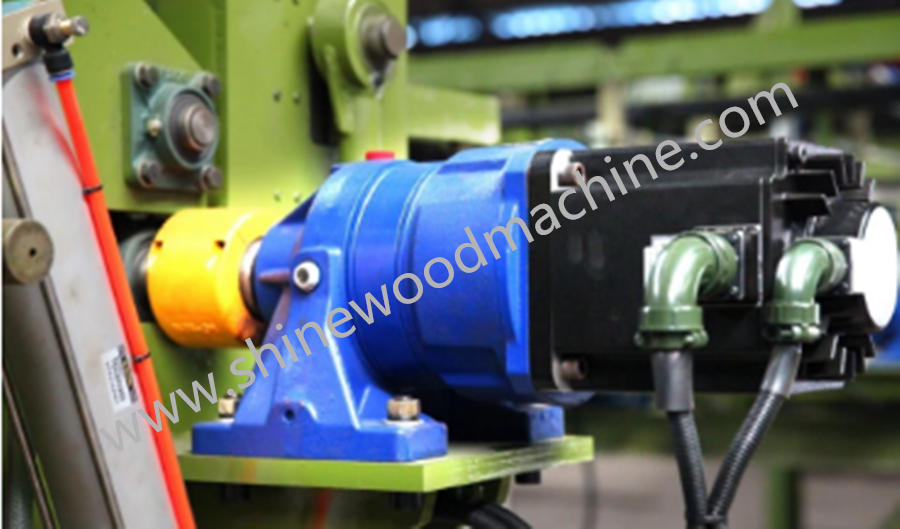 Shine Other Woodworking Machines for Reference
Roller core veneer dryer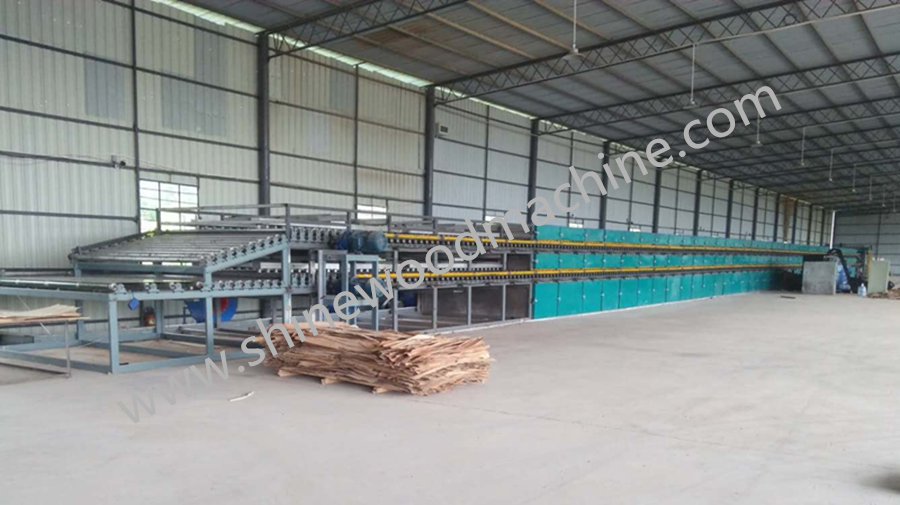 Veneer peeling production line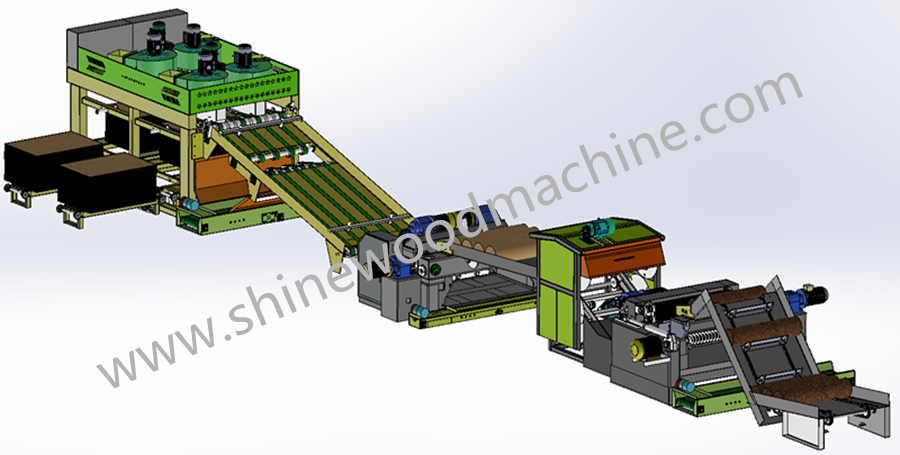 Our Company