Product Description
Plywood Cold Press Machine Introduction
Plywood Cold press machine is the auxiliary in plywood production line, which is used to shorten the cycle time of hot press and improve the quality of plywood before gluing board. Cold press machine belongs to the pressing machine. Cold press machine is mainly used to press the gluing veneer, so that make the initial shape, and then into the plywood hot press machine to press. It is important to improve the quality of plywood, and it is an significant part. Veneer cold press machine in general consists with the rack, fixed beam, moving beam, the plate device, cylinder and hydraulic system, electric control device components. The hydraulic cold press machine for plywood is used together with other woodworking machines for plywood production line , such as veneer dryer , veneer peeling line , plywood hot press machine and etc.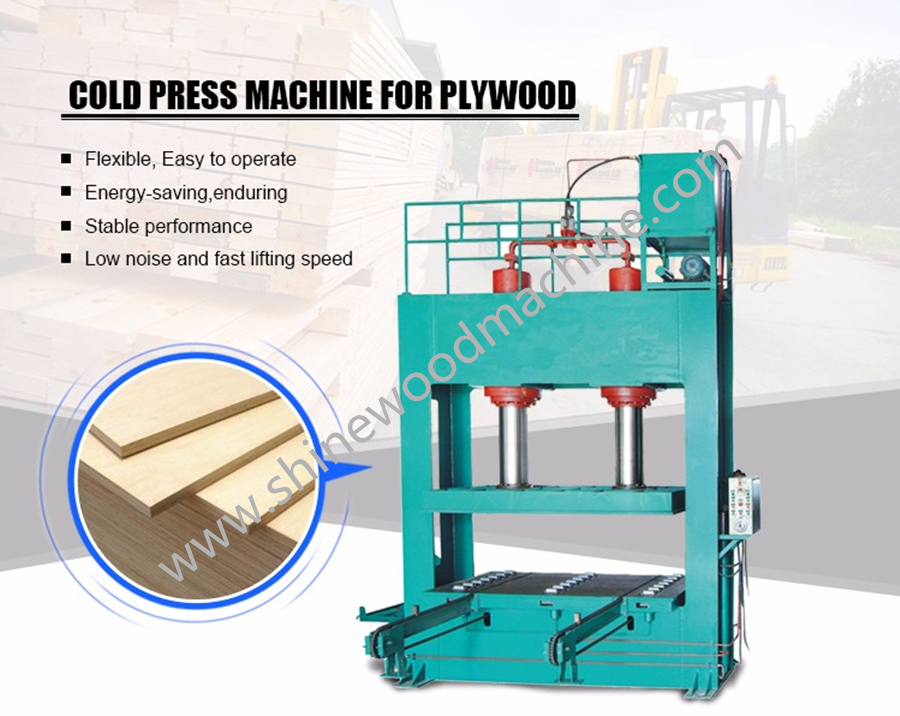 Main Technical Parameter for Shine Plywood Cold Press Machines
Advantages and features of Shine Plywood Cold Press Machine
1. Working quality to be good, pressing fast and efficient, Easy to operate, reasonable design, stable performance.

2. Fast and efficient pressing, emergency safety braking, trip limited device.
3. The electric system and hydraulic system of the machine have been examined precisely and the free-beam will not fall by its own gravity with results assuring excellent quality.
4. The cylinder is made of super-hard metal,and the seal use low-resistance stepped gaskets, no leakage.
5. Automatic compression and unloading pressure function.
6. Work-table height convenient for human body.
Detailed Information for your reference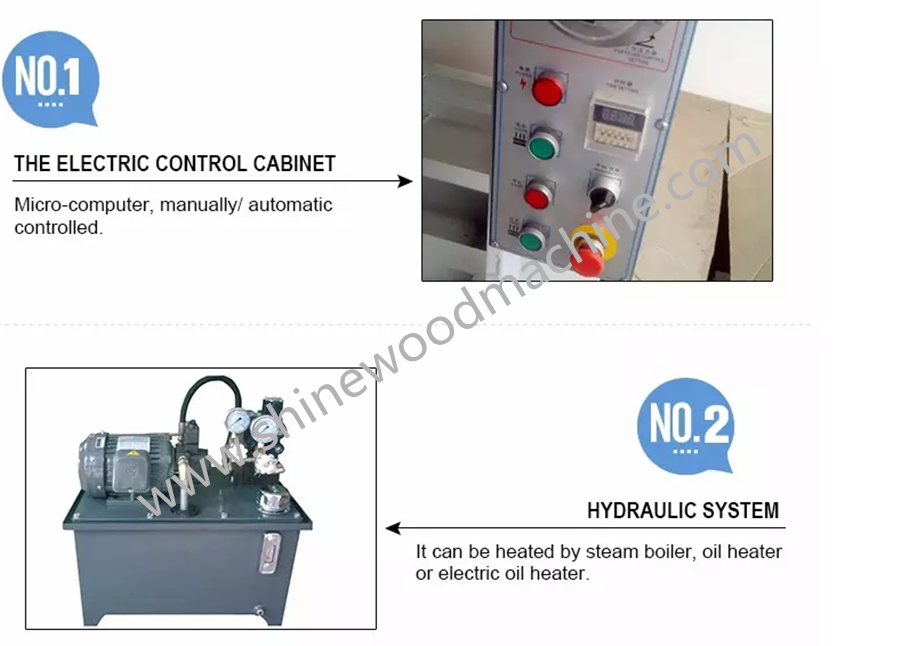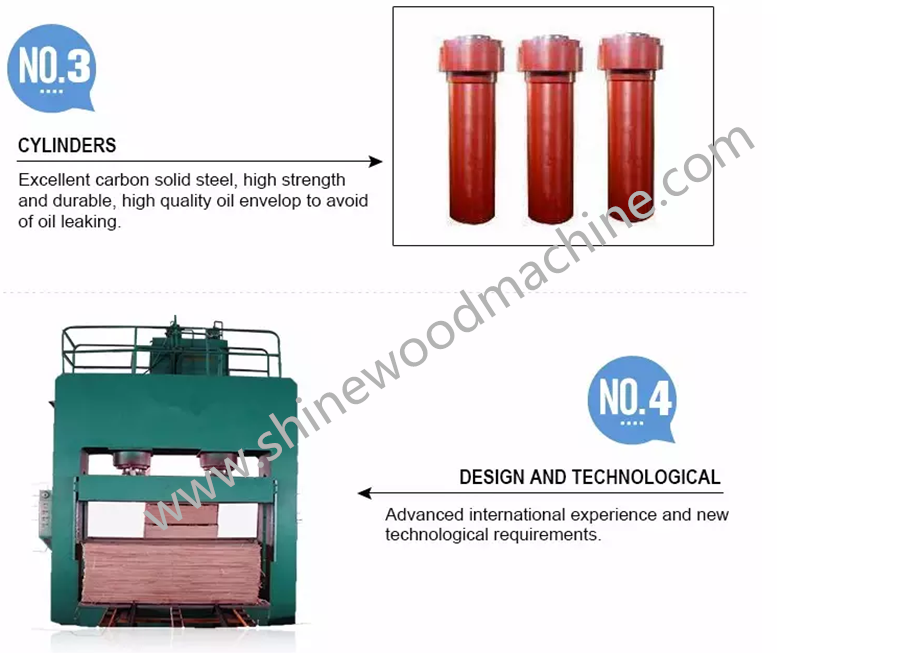 Company Profile and Certification