Product Description
Core Veneer Dryer use the latest international technology of pressurized contact veneer drying, and 1 Deck Veneer Dryer has the advantages of simple operation, safety and practicality. The roller plays a role in ironing the veneer. After the veneer is dried by Shine 2 deck veneer dryer, the veneer is flat and the moisture content is relatively uniform. When the veneer after the veneer peeling machine is located between two roller sets, the lateral direction can be freely contracted, the occurrence of cracks is reduced, and the drying quality is good. The heat dissipation process is carried out in a flat state.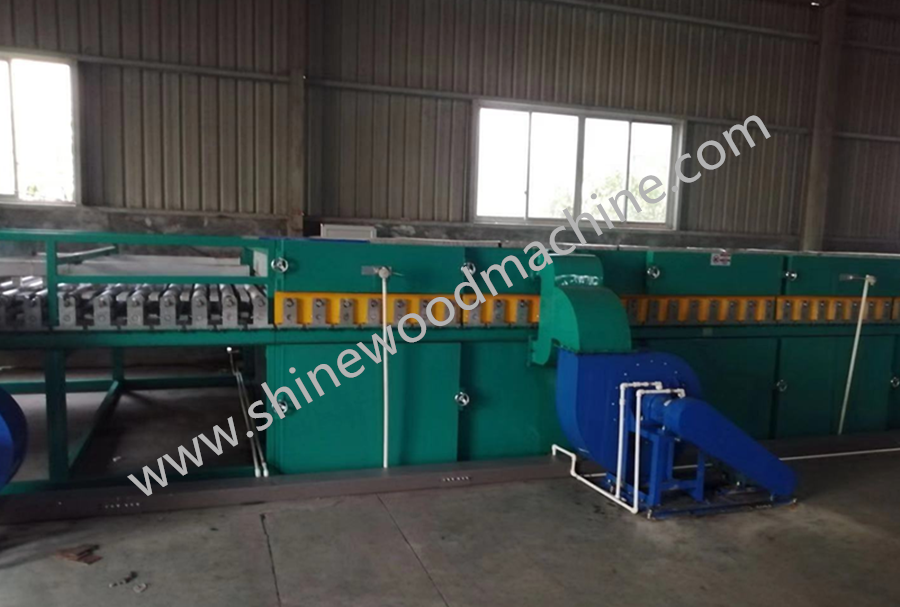 Main Technical Parameter for Some of Shine Veneer Dryer
Parameter

Model

DHS20M

DHS24M

DHS28M

DHS32M

DHS36M

DHS40M

Work width(m)

3

3

3

3

3

3

Deck

2

2

2

2

2

2

Veneer thickness(mm)

0.5-5

0.5-5

0.5-5

0.5-5

0.5-5

0.5-5

Heating area (m)

16

20

24

28

32

36

Cooling area (m)

4

4

4

4

4

4

Initial water content(%)

50-80

50-80

50-80

50-80

50-80

50-80

Finished water content(%)

10

10

10

10

10

10

Drying capacity (m³/h)

0.8-1.1

1.1-1.4

1.5-1.8

1.8-2.2

2-2.5

2.4-2.7

Heat exhaustion(10000 kcal)

28-38.5

38.5-49

52.5-63

63-77

70-87.5

84-94.5

Total power (kw) about

66

77

88

114

117

121

Overall size LxWxH(m)

25*4.5

29*4.5

33*4.5

37*4.5

41*4.5

45*4.5
More Detailed Images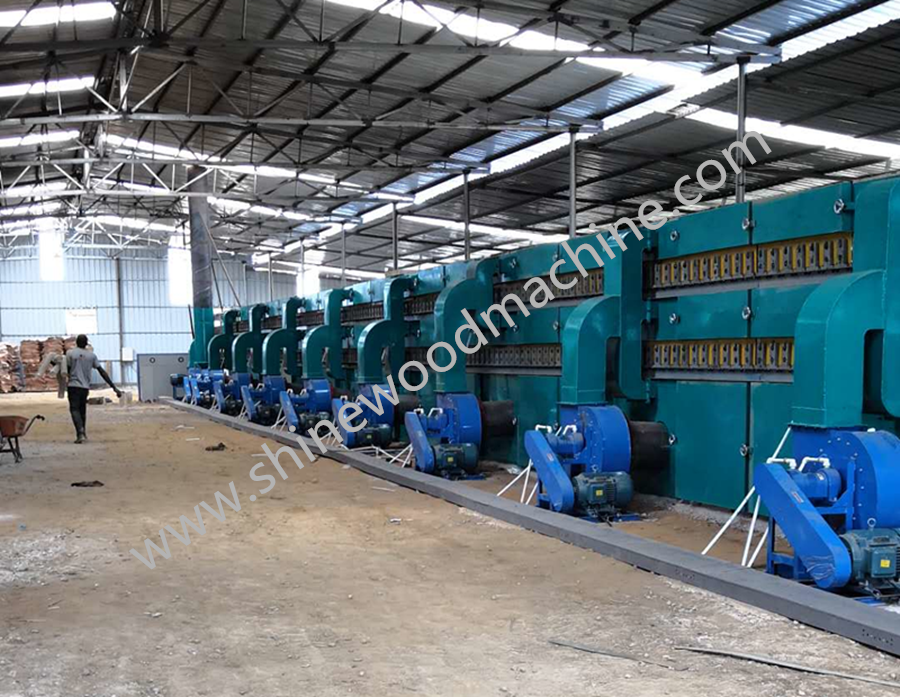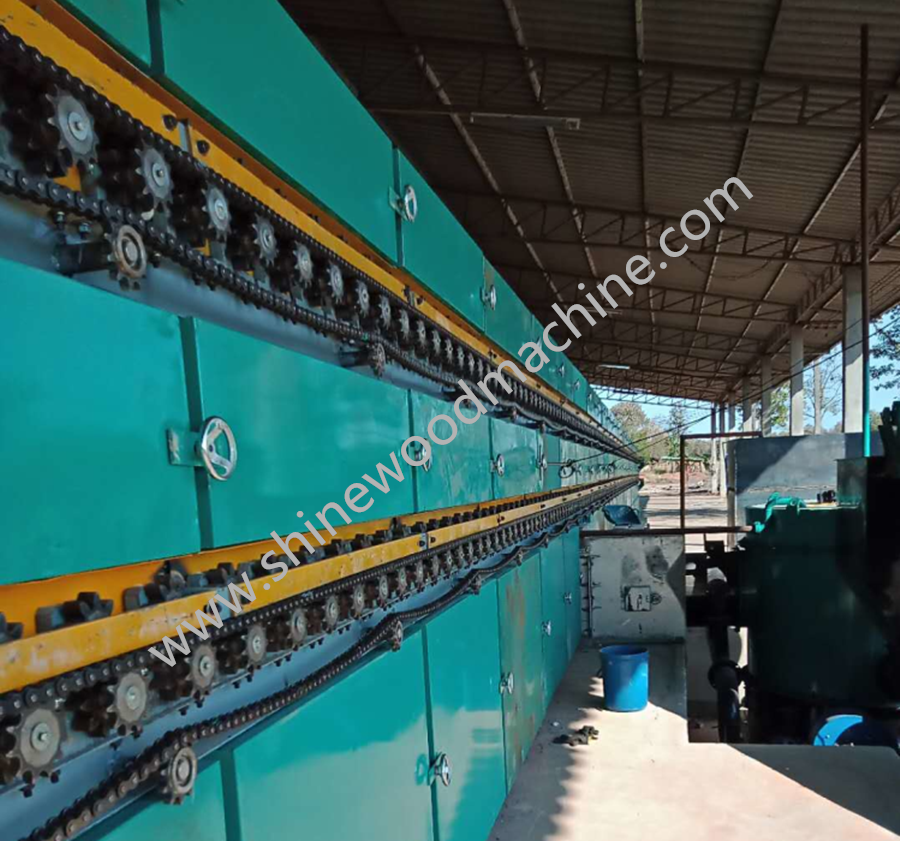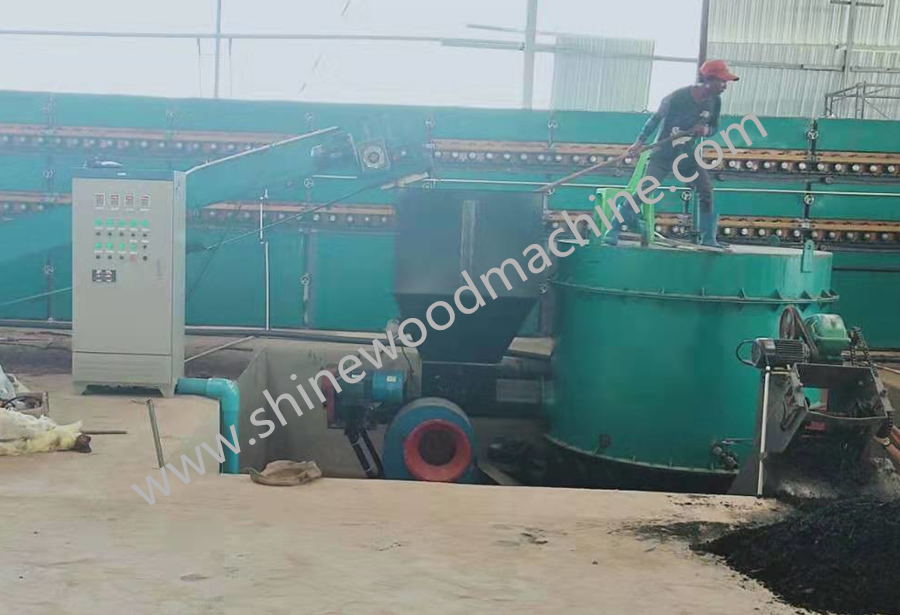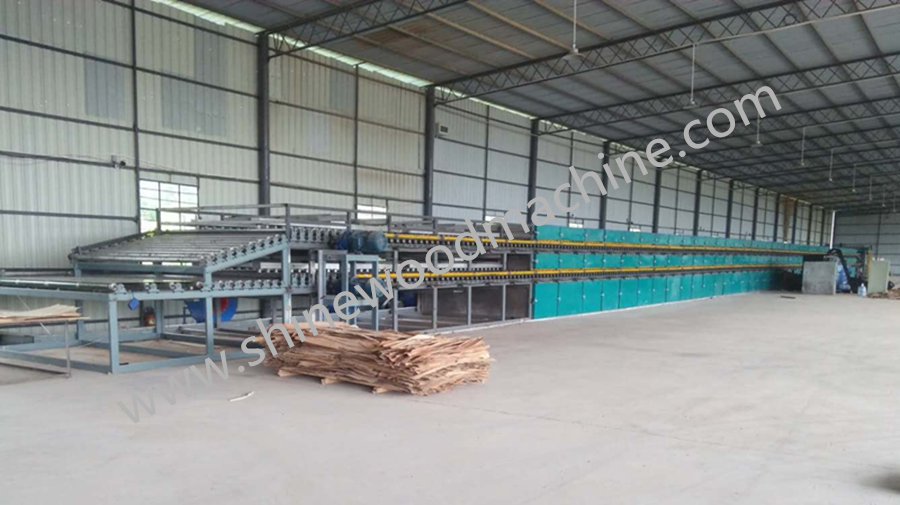 About our company
Shandong Shine Machinery Co.,Ltd is a large-scale enterprise specializing in R&D and production of veneer rotary cutting and veneer dryer equipment under the Shandong Wanda Heavy Industry Co., Ltd. Since its inception, the company has been adhering to the vision of [making first-class corporate contributions, building first-rate enterprise talent, creating first-class corporate brand",implementing modern enterprise management system, using new sales concepts and service systems, and investing 20 million yuan in scientific research each year. It also combine industrial universities to study high-end technology, so that Shine's veneer dryer products are always at the forefront of the industry's technology.
The company is located at the intersection of National Road 105 and National Road 308. It has 10 standardized workshops, covers an area of 70000 square meter, and has a building area of 12,000 square meters. It has 150 sets of various equipments and has complete machining, heat treatment, punching, welding, and assembly, painting these six production lines.The advanced equipment, exquisite craftsmanship, and advanced research and development make the [Shine" veneer dryer products have many advantages such as reasonable design, reliable performance, high quality, low energy consumption, easy operation, and high output. Products are sold to various provinces and cities in the country, and exported to Russia, South Africa, Southeast Asia and many other countries and regions.
The company's veneer dryer line and veneer peeling line have won the unanimous praise of our customers with high precision and high cost performance. With perseverance in the spirit of struggle and work attitude of excellence.Shine Intelligent will leave a solid footprint in the process of China's industrial modernization and the development of urban development.
To provide value-added services and solution to customers is the purpose of Shine Machinery. Integrity casts brand and brand leads the market. With our efforts and the trust of our customers, we and our customers will be more successful.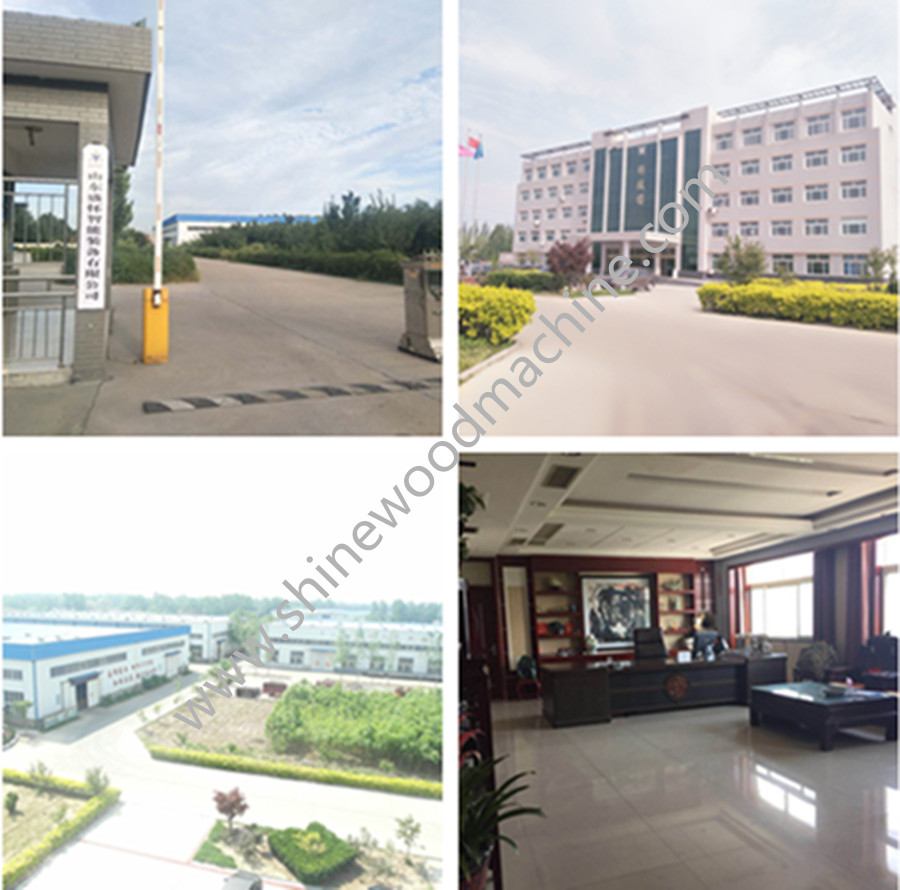 Shipment of the Veneer Dryer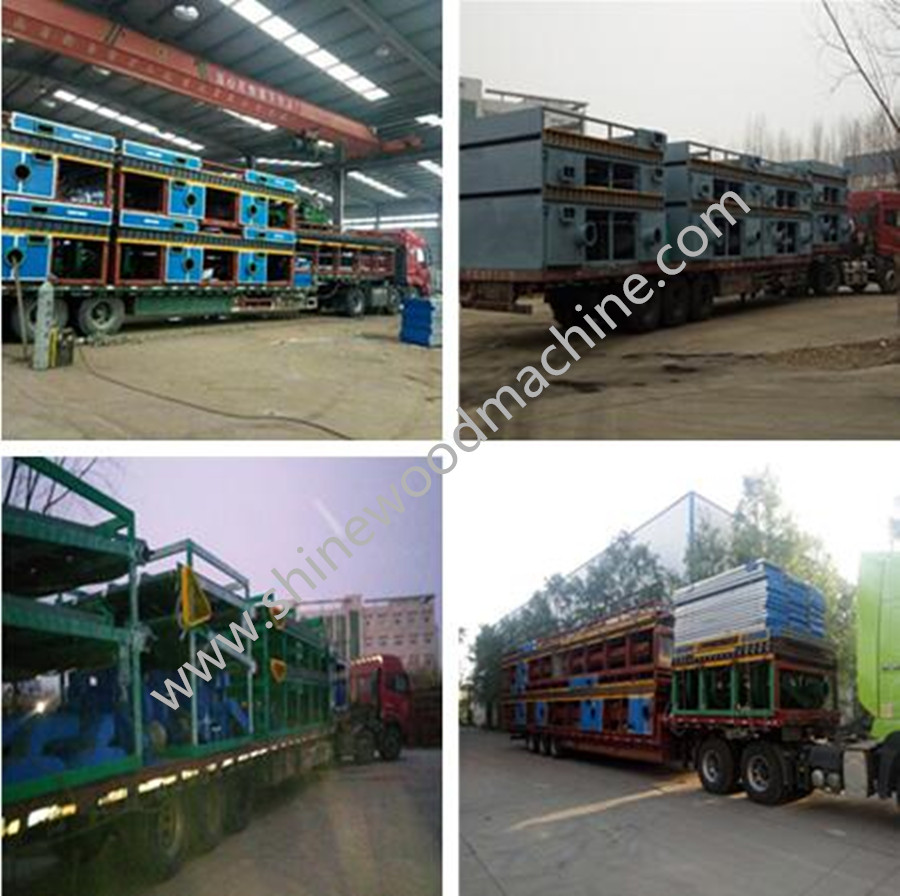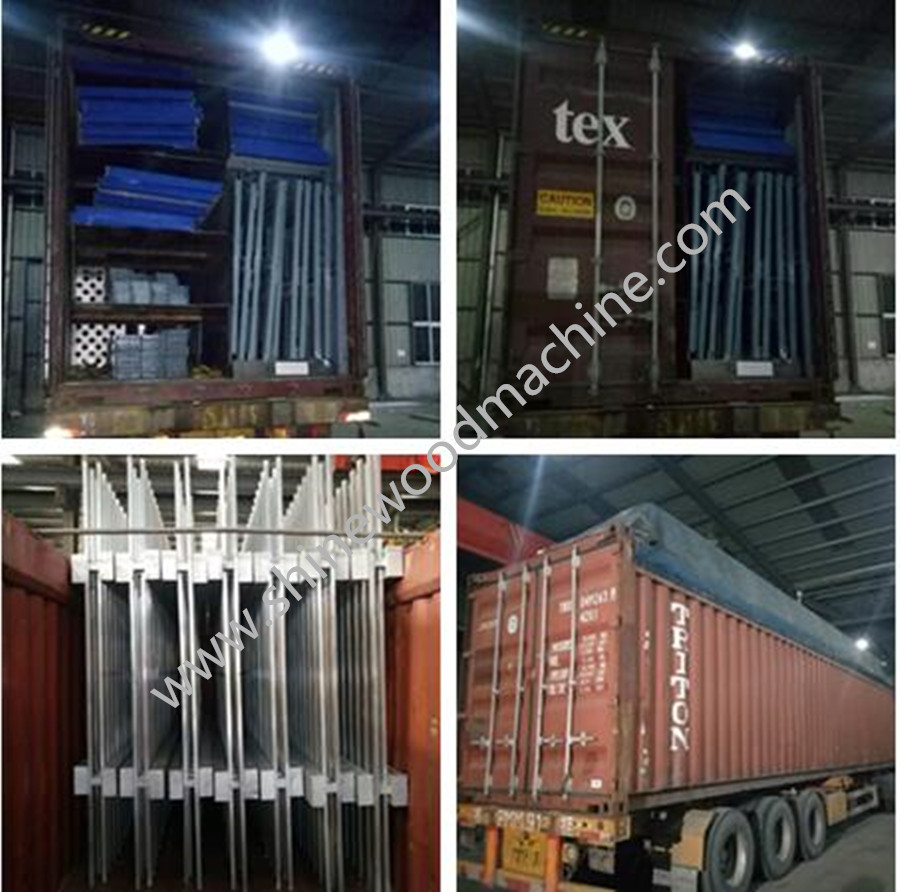 Certifications